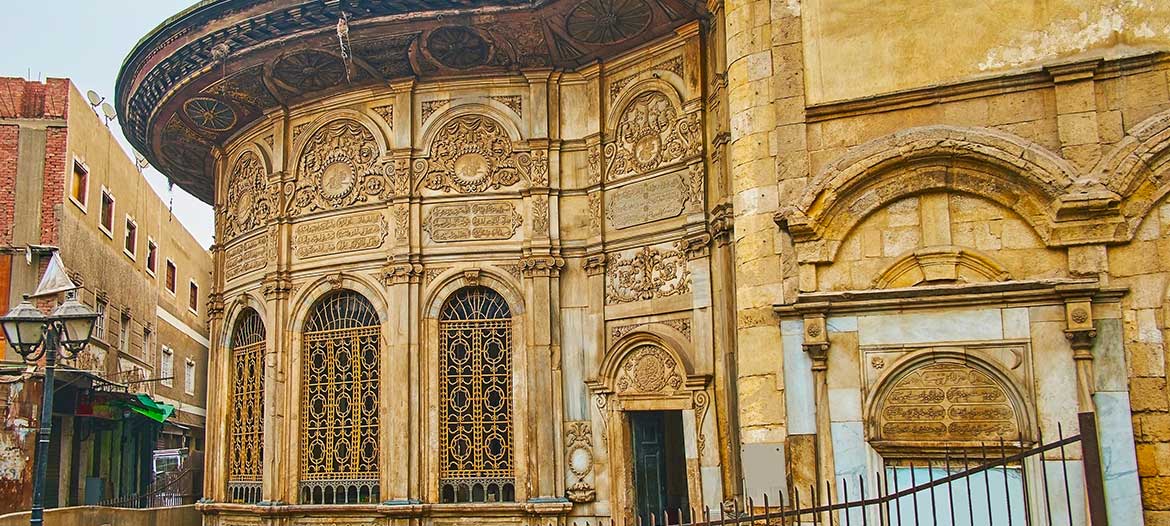 About the Sabil-Kuttab of Hüsrev Pasha
The Sabil-Kuttab of Hüsrev Pasha - an independent charitable structure constructed by Hüsrev Pasha in 1535 is just one of many attractions that you can visit in the heart of Islamic Cairo.
The history of the Sabil-Kuttab of Hüsrev Pasha
Built in ca. 1535 against the facade of the Madrasa of al-Salih, the architecture is steeped in sabil-kuttab traditions, which are important to the complex of al-Ghuri, both in its architectonic vocabulary and in its protrusion from the main facade of a complex into a major thoroughfare.
The independent sabil-kuttab, a type introduced for the first time by Sultan Qaytbay in 1479, became the most favored of all commemorative charitable foundations in Ottoman Cairo.
Hüsrev Pasha was one of the most active builders among Ottoman governors; he erected mosques at Diyarbakir (1519-29), Sarajevo (1532), and Van (1567), a mosque and two madrasas at Aleppo (1546-47 by Mimar Sinan), a türbe in Istanbul, a canopy mausoleum at Van (1581), and a caravanserai on the Van-Bitlis road.
Getting to Sabil-Kuttab of Hüsrev Pasha from the Le Riad Hotel de Charme
Consisting of a 3-minute drive or better yet a 6-minute walk, the Sabil-Kuttab of Hüsrev Pasha is a must-see tourist destination not far from the hotel. Not to mention, one can easily stop off at the Egyptian Textile Museum on the way.