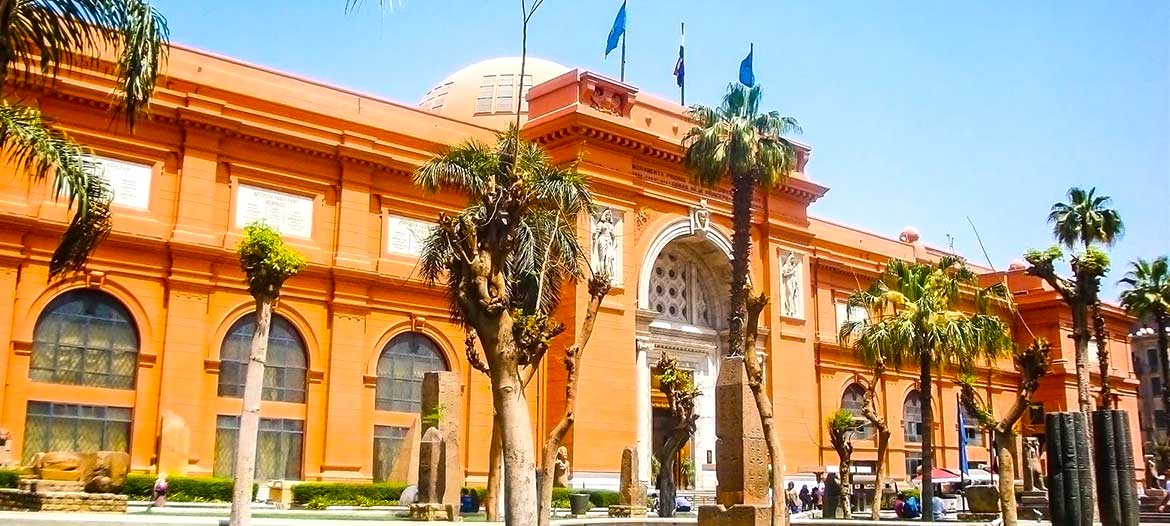 About The Egyptian Museum
Located in central Cairo, the Egyptian Museum is one of the city's most intriguing attractions. It is also known as the Museum of Egyptian Antiquities or the Museum of Cairo and houses a stunning collection of over 120,000 ancient Egyptian relics.
An obvious highlight is seeing relics of the legendary King Tutankhamun, but there are thousands of other fascinating things to see and you could spend an entire day getting lost in the pages of ancient history. You will feel like you are taking a journey back in time, as you see artefacts from ages gone by in front of your eyes.
The history of The Egyptian Museum
The Egyptian Museum was established in 1835 by the Egyptian government. Its location changed several times, and the artefacts were also moved and replaced. They were brought to the museum's current location in 1902.
Getting to The Egyptian Museum from the Le Riad Hotel de Charme
Situated 15 kilometres from the hotel, the Egyptian Museum can be reached within approximately 30 minutes by car. For directions, please use the map below.