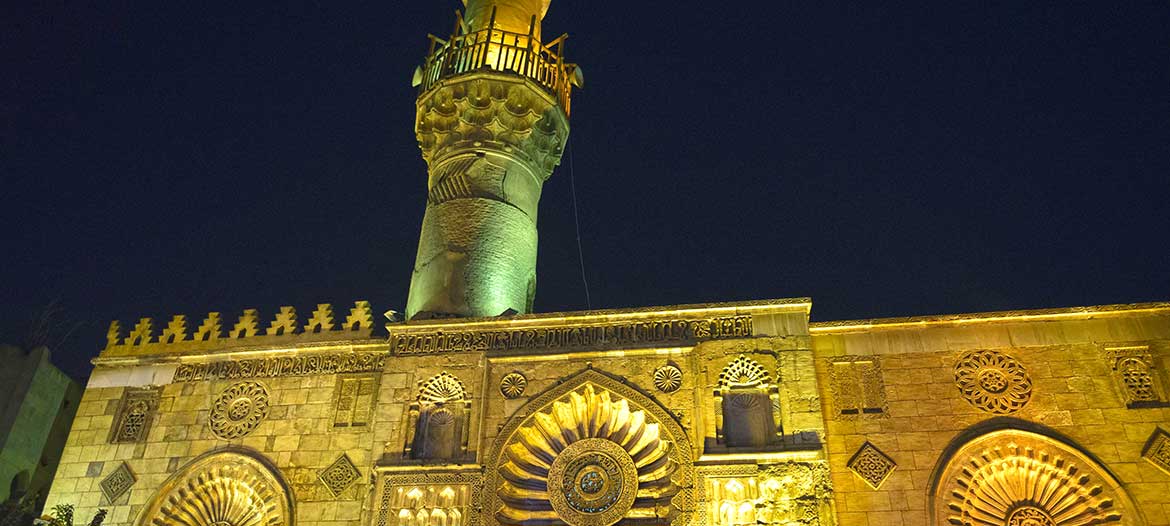 About the Al Aqmar Mosque
Found within the old Fatimid city, Al Aqmar Mosque is a small yet significant structure. There is a certain poetry about the mosque, from its location on the city's main artery; to its name, which translates to "moonlit Mosque"; to its appearance- a carved stone facade featuring Arabic inscriptions and geometric patterns. Also known as "The Gray Mosque", it was constructed during a time of great upheaval in the Fatimid era.
History of the Al Aqmar Mosque
The mosque was built during the year 1125. Its construction was founded by the Fatimid vizier al-Ma'mun al-Bata'ihi. Besides being one of the oldest mosques in Egypt, Al Aqmar is also significant in that it was the first mosque in Cairo to be built with its entrance parallel to the street, instead of designed to face the qiblah (Mecca). The mosque is also said to be of importance to the Shia branch of Muslims.
Getting to the Al Aqmar Mosque from the Le Riad Hotel de Charme
The Al Aqmar Mosque is located on the same street as the hotel, just 67 metres away. A brief one-minute stroll will take you to its entrance. For directions, please use the map below.